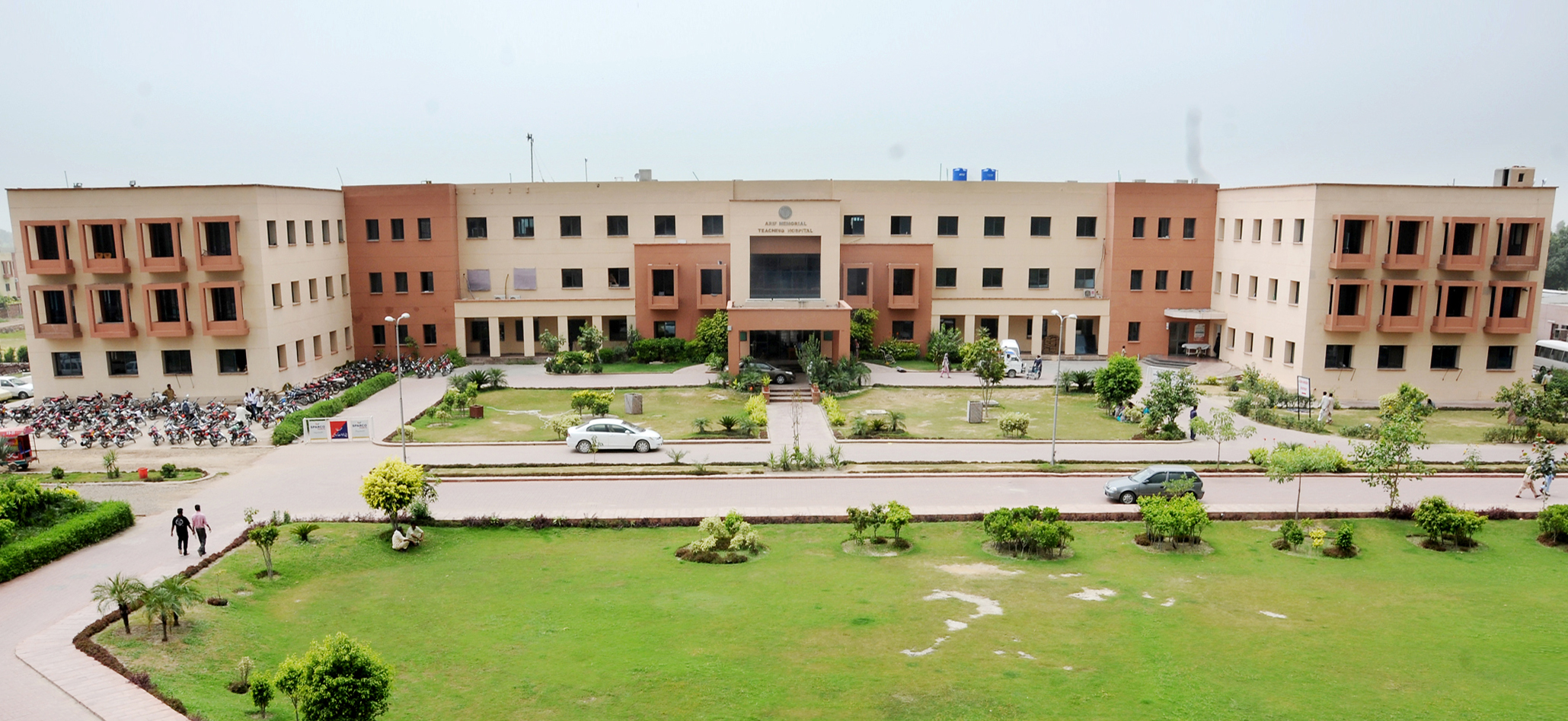 Welcome to Arif Memorial Teaching Hospital
Arif Memorial Teaching Hospital is a purpose built 610 bed hospital designed specifically as a teaching facility in 2010. However, besides fulfilling the requirements of the medical college, Arif Memorial Teaching Hospital has excellent Gynae, Paeds, Surgery, Orthopedic, medical and ICU treatment facilities and round the clock Emergency Services. Moreover, the hospital has well-equipped Neonatal ICU & nursery facilities 24/7 under supervision of experienced and qualified doctors and is the only Neonatal ICU in this area. The hospital has a well-equipped blood bank as well. Hospital Diagnostic facilities like Laboratory and Radiology department are equipped with state of the art equipment and hospital is having quality pharmacy services 24/7 under supervision of qualified pharmacists. Moreover, the hospital has all basic as well as advanced general and laparoscopic surgical facilities, all kinds of urological surgeries, high-tech orthopedics, spine surgeries services and basic & advanced ENT/Endoscopic surgical facilities. The aim of Arif Memorial Hospital is "Satisfaction of Every Patient" "ہر مریض مطمئن "
Arif Memorial Hospital is also recognized by CPSP for post-graduate training in the fields of Surgery, Medicine, Obstetrics & Gynaecology, Paediatrics and Opthomology. Many lives are saved every day because of the location of the hospital and availability of quality and immediate much needed treatment.